Welcome to Mama's Soul Catering and Concessions

Give Us A Call At 

(254) 319-8547 or (254) 319-5784

© 2011 Mama's Soul. All Rights Reserved.

Mama's Soul is a small organization that provides quality southern style catering, full service concessions and event consulting to its clients. Mama's Soul established in 2005 in Killeen, Texas. Daily operations govern through a limited liability structure and expertise of retired military veterans with over 25 years of experience in logistics and a vast of knowledge, practice and understanding of planning, organizing, supervising and managing. Your event is special to us, we take care of every little detail so you won't have to. All meals are inspired by the everyday family cooking that we grew up with.

Mama's Soul mission is to create and offer services that contribute to a more pleasant way of life through quality food service to patrons. 

Mama's Soul vision is to ensure the best experience possible for visitors and staff. Our objective to provide service to small and medium size catering venues and medium and large size concessions venues throughout the Central Texas Area.

Mama's Soul values rest within the spirit of service, team spirit, and spirit of progress. These values embody the attitude toward everyday living to take care of those we serve by listening and attentiveness to details.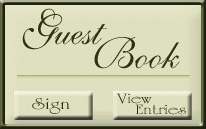 Office Hours

Monday-Thursday

9:30 am- 4:00 pm

Friday

9:30 am-Noon

Saturday & Sunday 

CLOSED

Hours of Operation

Monday-Friday

7:30 am- 10:00 pm

Saturday & Sunday 

By Appointment ONLY